What make a great Sazerac?
The Sazerac is a classic New Orleans cocktail with a rich history dating back to the 1850s. It is typically made with rye whiskey, absinthe, sugar, and bitters, and can be served straight up or on the rocks. There are several variations on the traditional Sazerac recipe, including the use of other spirits such as cognac or brandy, and the addition of flavors like fruit liqueurs or herbal liqueurs. Some popular variations on the Sazerac include the Vieux Carré, which includes cognac and sweet vermouth, and the Herbsaint Sazerac, which uses the anise-flavored liqueur in place of absinthe. Whether you prefer the traditional recipe or a modern twist, the Sazerac is a versatile and delicious cocktail that is sure to impress.
Sazerac
Our favourite Sazerac is mixing equal parts cognac and rye that creates a balanced and complex cocktail. The fruity and floral notes of the cognac complement the spicy character of the rye, resulting in a drink that is both refined and robust.
Vieux Carré
The Vieux Carré is a delicious twist on the classic Sazerac cocktail. It features a blend of cognac and rye whiskey, as well as sweet vermouth and a mix of aromatic bitters. The combination of these ingredients creates a complex and well-balanced cocktail.
La Louisiane
La Lousianne is a flavorfull version that combines rye, sweet vermouth, Benedictine and bitters to cerate a ritch and aromatic drink that i perfact for sipping on a cool evening.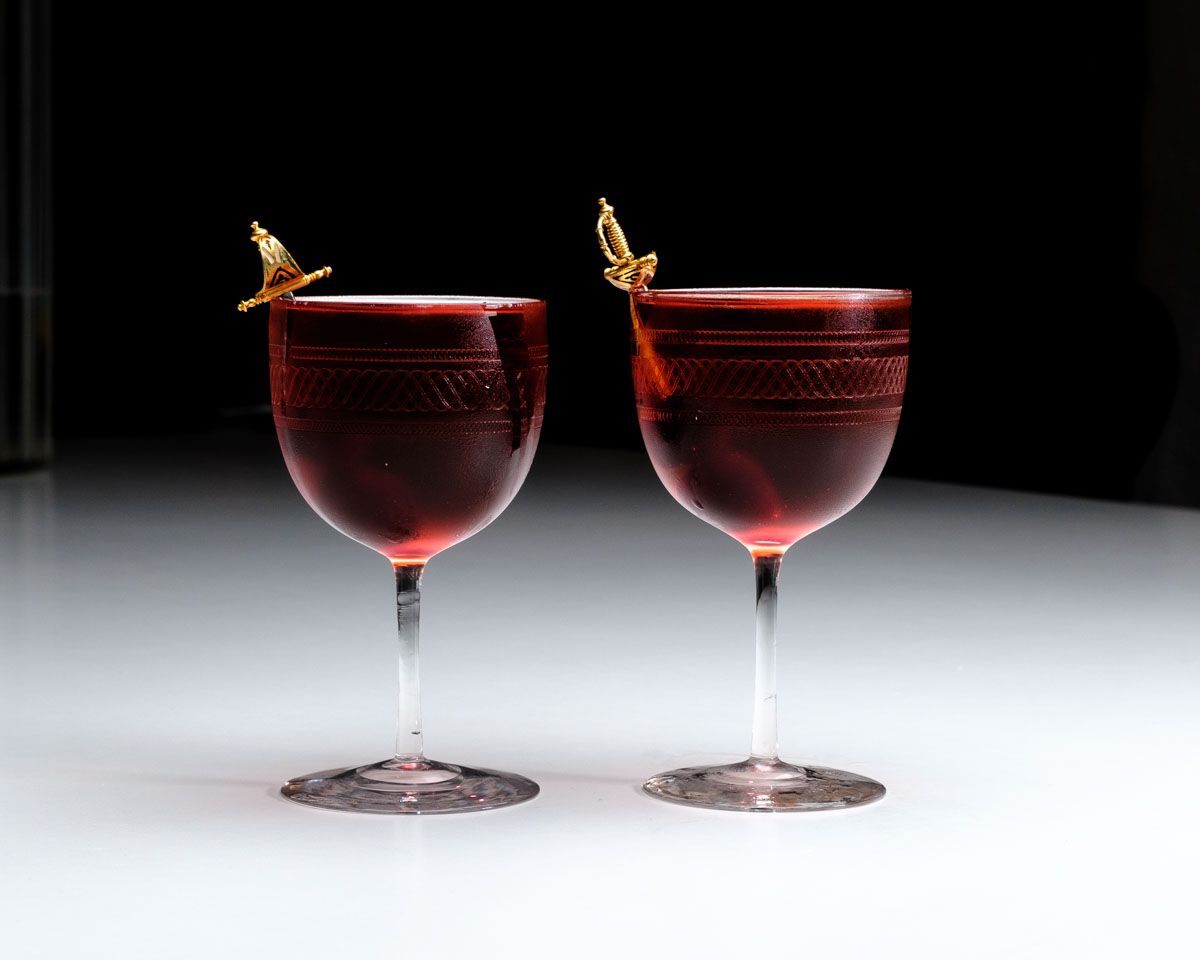 That'll take the edge off
Trying to mix it up a bit we also tried this riff that combines scotch, sweet vermouth, green Chartreuse with Peychaud's bitter and quite a bit of absint.
Rum & Rye Sazerac
For this version, we switched out the Cognac for some delicious Brugal 1888 rum. The rum has a dry character that pairs well with this strong cocktail, keeping the sweetness low. It adds a unique and refreshing twist to the classic Sazerac, making it a little lighter.